Paperback:

278 pages
Publisher:

William Morrow Paperbacks; 1ST edition (April 2, 2013)
ISBN-13:

978-0061950728
Also available in KINDLE format
SYNOPSIS:
Orphan Train is a gripping story of friendship and second chances from Christina Baker Kline, author of Bird in Hand and The Way Life Should Be.
Penobscot Indian Molly Ayer is close to "aging out" out of the foster care system. A community service position helping an elderly woman clean out her home is the only thing keeping Molly out of juvie and worse...
As she helps Vivian sort through her possessions and memories, Molly learns that she and Vivian are not as different as they seem to be. A young Irish immigrant orphaned in New York City, Vivian was put on a train to the Midwest with hundreds of other children whose destinies would be determined by luck and chance.
Molly discovers that she has the power to help Vivian find answers to mysteries that have haunted her for her entire life – answers that will ultimately free them both.
Rich in detail and epic in scope, Orphan Train by Christina Baker Kline is a powerful novel of upheaval and resilience, of unexpected friendship, and of the secrets we carry that keep us from finding out who we are.
My thoughts:
From Christina Baker Kline's web page:
"
Between 1854 and 1929, so-called orphan trains ran regularly from the cities of the East Coast to the farmlands of the Midwest, carrying thousands of abandoned children whose fates would be determined by luck or chance. Would they be adopted by a kind and loving family, or would they face a childhood and adolescence of hard labor and servitude?
"
I first heard of Orphan Train through another blogger and the subject caught my attention mainly because trains carrying helpless children to unknown horizons and possible
servitude seemed not only cruel but also not unlike Mail Orders Brides. Their chance to find a loving family willing to take them in and treat them as a family member was not always likely.
Christina Baker Kline clearly did her research and her novel is nothing but captivating! Both protagonist's stories reflects deep emotions taking readers on a journey of discovery. Like all stories based on actual facts, Orphan Train will reach out and grab you before you know it.
Ninety one year old Irish immigrant Vivien is one of the many children who survived the loss of her family only to be shipped on such a train. Changing her name is not the only thing expected of her as she finds herself chosen in the line of children offered for adoption but she survived. Meeting Molly brings back countless memories to Vivien who has none the less lived a full life.
Native American Molly is not exactly an orphan yet she carries scars from an unhappy childhood. Her rebellious attitude has a tendency to get her in deep waters and this latest one brings an ultimatum: if she does not
serve 50 hours of community service she will find herself in Juvenile Home.
As such Molly is offered the opportunity to help Vivien sort through an attic filled with memorabilia, and however reluctantly she attempts to give it a go. It soon
becomes apparent however both share a kindred spirit.
Alternating betwixt the 1920's and today's events (and despite a few predictable turns of events), this warm and gripping story is a lesson in survival and a gift of love and acceptance you will not soon forget!
5 Stars!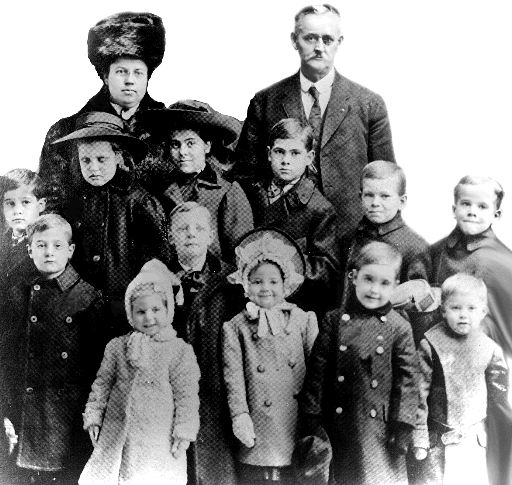 Additional information about The Children's Aid Society HERE
Meet the Author:
Christina Baker Kline was born in Cambridge, England, and raised there as well as in the American South and Maine.
She is the author of five novels: Orphan Train, Bird in Hand, The Way Life Should Be, Desire Lines, and Sweet Water. She is co-editor, with Anne Burt, of About Face: Women Write about What They See When They Look in the Mirror and co-author, with Christina L. Baker, of The Conversation Begins: Mothers and Daughters Talk about Living Feminism.
She has edited three other anthologies: Child of Mine, Room to Grow, and Always Too Soon. Writer-in-Residence at Fordham University from 2007 to 2011, Kline has also taught literature and creative writing at Yale, NYU, UVA, and Drew University.
A graduate of Yale, Cambridge University, and the University of Virginia, where she was a Hoyns Fellow in Fiction Writing, Kline is a recipient of a Geraldine R. Dodge Foundation Fellowship and several research fellowships, and has been a Writer-in-Residence at the Virginia Center for the Creative Arts.
She is at work on another novel and an anthology.
Note: This was a library loan and all opinions are mine only!