Sometime in the wee morning as I returned home from walking Mac...Some nasty yellow jacket attacked!
With Mac's allergies (we almost lost him once) I am only too happy to say I found myself the only target.
Perhaps it was the car's vibrations as my son started our SUV to go to town which threatened them but in the end it matters little. That sting was not pleasant!
You might well ask where did it came from...Well, for weeks now we have known of a nest located under the porch, well buried in the ground betwixt two pylons and we have yet to figure out how to reach it. It seems the only way will be to remove part of the porch...Sigh...
We love the wildlife and feed one and all but this is one of God's creatures I wish to be gone as soon as possible.
At least our favourite pup is fine albeit my scream and stomping might well have take a toll on his nerves!
Never mind the fact I was so loud ex-RAF flyboy jumped out of bed faster than I have seen him doing in quite awhile...Still springy for 75!
A bit of research led me to find out it is always best to treat a yellowjacket nest at night (45 minutes after sunset or later) when most of the workers are back in the nest. "Just know that if you treat during the day many of the workers, perhaps as many as 60 or 80 percent, may be out of the nest during your treatment.
On occasion, workers and brood in a treated nest will survive and the nest will reactivate in a couple of days..."
Big sigh...
The only way out of the house is through the porch...I wonder how long Mac can wait before he has to go out again...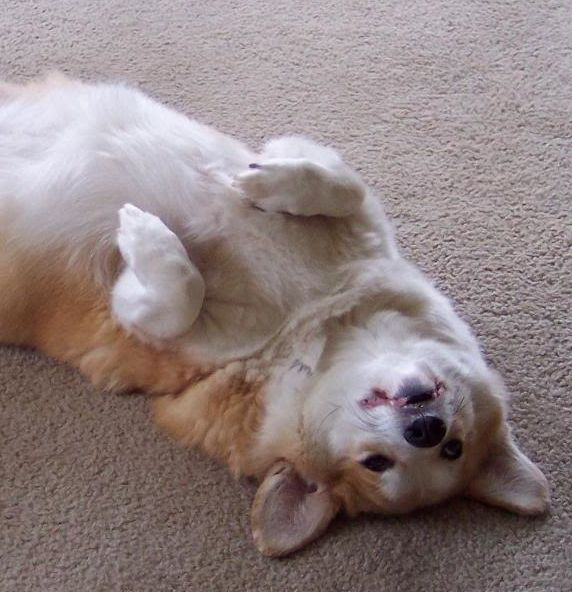 Pleaaaase Mum! Not too long I hope...