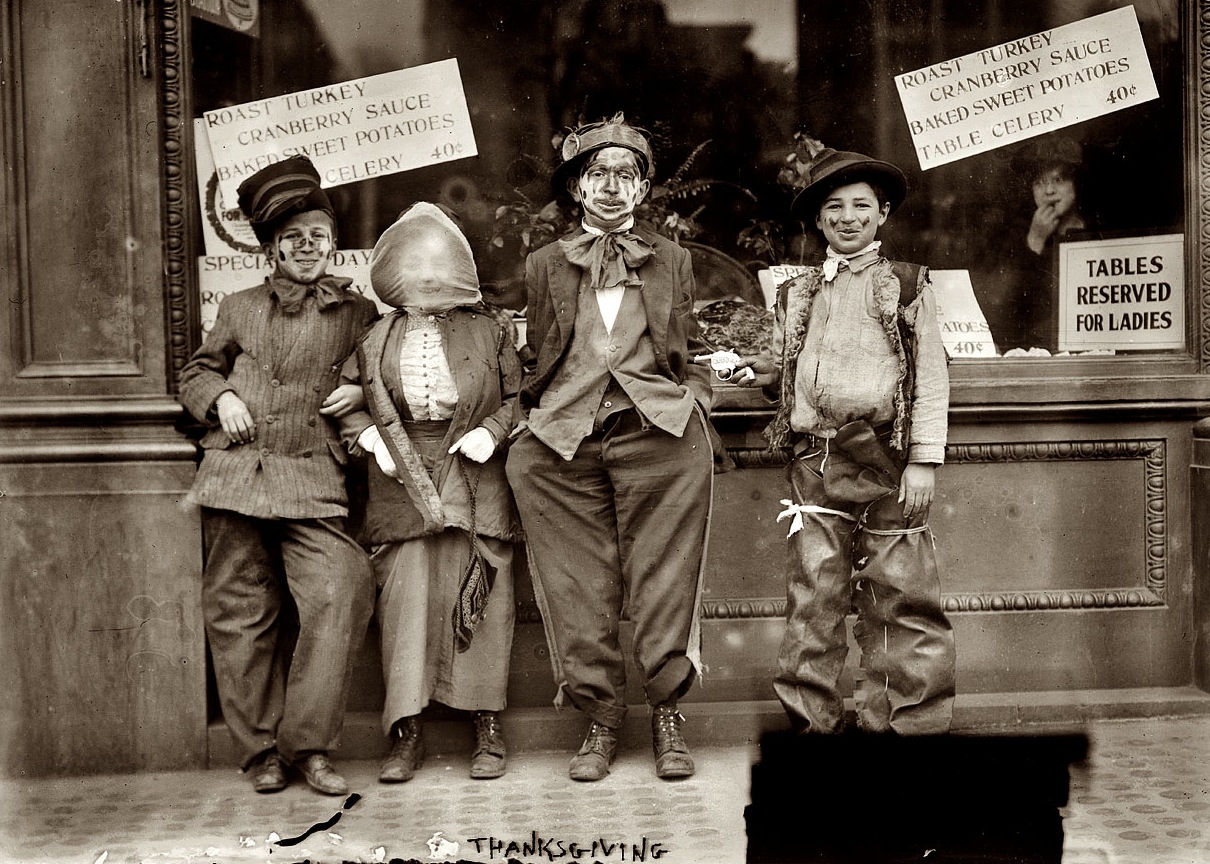 (Article excerpts and Photo source HERE - Greg Young)
Today is THANKSGIVING...and I came across the following quite by accident but then everyday we learn something new...
Did you know...
"An old custom from over a hundred years ago, especially popular among poor New York City children, might scare the stuffing out of a Thanksgiving dinner party today. Imagine opening your home to invited guests, only to find a group of children in wretched and unsettling disguises, disfigured masks and poverty-inspired costumes, knocking at your door and begging for sweets."
"Thanksgiving 'masking', as it was often called, stemmed from a satirical perversion of destitution and the ancient tradition of mumming, where men in costumes floated from door to door, asking for food and money, often in exchange for music."
Be sure to check out the full article, indeed a different Thanksgiving remembrance and a haunting one!
Father in Heaven, Creator of all and source of all goodness and love, please look kindly upon us and receive our heartfelt gratitude in this
time
of giving thanks.
Thank you for all the graces and blessings. You have betowed upon us, spiritual and temporal: our
faith
and religious heritage. Our food and shelter, our health, the loves we have for one another, our
family
and friends.
Dear Father, in Your infinite generosity, please grant us continued graces and
blessing
throughout the coming year.
This we ask in the Name of Jesus, Your Son and our Brother. Amen.
(Thanksgiving prayer source (HERE)
HAPPY THANKSGIVING!