Memories takes us back
Dreams takes us forward!
I have lived long enough to know each new year brings an influx of resolutions for many of us. Most of us are realistic enough to aim for only one as we face our limitations. I have been blogging five years and thought a little more about my reasons for writing posts now and then and wondering where it will take me. I have seen many blogs dropped lately for one reason or another.
Being the dreamer I most certainly believe myself to be, I often look at life through rosey coloured lenses. I prefer to write about good things, don't you? I also realize it is not always possible.
When blogging I do not aspire to attract followers or comments (albeit much appreciated! I am human folks!) but to share something with readers.
My love of reading is clearly the best thing I may offer at this time (and if I ever learn to walk on my hands I promise to share it with you!).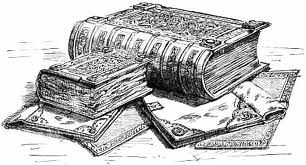 I might post a photo or two of the island, share the antics of Mac the Corgi, Maira the Cat or even a special dish (I happen to think I am not a bad cook) but I am pragmatic enough to know my limits. I am not a photographer, crafter, decorator etc... I value my privacy (and those of my family) fiercely and thus you will not find me on Facebook or Twitter. Book reviews are shared on Amazon because of their wider range of distribution. Just my preference of course! (and I love to hear that my review helped someone purchase a title).
In the past I strove to read a broad array of novels which at times felt something of a let down,
Keeping in mind the time and efforts an author takes to write, the many genres available and finally readers' tastes and comments I am looking for a fresh approach.
I love to talk about literary findings and enjoy blogging, a great conduit to pass on the word as a review! For me memories and dreams is what it is all about!
However I noted that some of the titles I chose to review were featured on so many other blogs, it feels same old, same old...
Ah! Here is where I must mention to anyone who has not realized it yet I get bored easily...
So, what happens now?
Well I streamlined my choices to be sure I READ QUALITY MATERIAL versus QUANTITY. I enjoy enormously sharing with readers titles and authors I discover, sometime in unlikely spots, and I will continue posting about my finds and rate each accordingly.
Rest assured that being an avid reader, there will be no less reviews posted here, in fact perhaps the opposite!
Kindly keep in mind though I am NOT a professional reviewer and share ONLY my opinions.
When I share my thoughts, a book's rating according to my preferred scale (see right sidebar) and any forewarning of what I encounter in my reading (i.e. thematic contents/offensive language etc...) please remember that's all I hope for.
I also prefer not to be 'another' review on a long list posted on a specific day and will slowly wean myself away from those. It is most important for authors to have their name put forward but how many of those reviews can anyone read?!
So here we go Folks, the only types of books (occasional DVDs) reviews to be found here will be based on:
- Christian Fiction
- Historical fiction (Biblical, Medieval, Renaissance, Regency, Civil War (US), WW1, WW2 and a few contemporaries)
- Religion and Spirituality
There are many genres in the literary world I prefer not to delve into for personal reason!
Providing it fits in these categories and I believe readers will enjoy those novels as much as I do, I will be happy to post about them. Sources will include Publishers and their representatives, libraries (thank goodness for those!) and my own shelves.
Occasionally I'll be happy to promote giveaways and you will find a few of those in the near future. It is a pleasure to work with authors and PR folks to bring you these opportunities.
If the giveaway is only featuring a link for readers to enter, it is all I will post! (No more graphics and fancy words).
That said if the giveaway is for one of MY readers, I will be more than happy to display it with fanfare and trumpets!
Finally I will not post a list of eventual titles/reviews...I like surprises, don't you?!
Happy 2014!