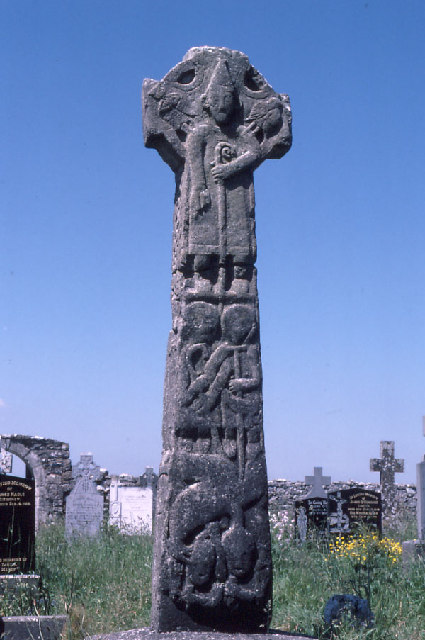 Doorty Cross
With its Holiness visit to Great Britain, much is being spoken of. For many this is a very important visit, the second only in 30 years. Since it is estimated there are 1.1 billion Roman Catholics in the world, the Pope's visits are very much revered and so like many I was surprised Ireland was not included in this four day trip. Perhaps a future trip will be planned just for Ireland.
I found an interesting factor about a little Irish town known as Kilfenora in County Clare. It is said the Pope is in fact also the Bishop of Kilfenora.
"Kilfenora's history goes back thousands of years. It was the site of an important early monastic settlement; St. Fachtna founded an Abbey here in the sixth century. Kilfenora was amonsgt the most important dioceses in Ireland in Medieval times and due to a complicated series of events of ecclesiastical history, the Catholic bishop of Kilfenora is the Pope!
Kilfenora gained the title "City of the Crosses", a reference to the High Crosses within or near the precincts of the cathedral. It is believed that there were seven high crosses here. They are beautifully carved and date to the 9th – 10th century."
I think most of us associates the Irish countryside with beautiful crosses, tiny crofts and Irish smiles...
So until His Holiness's visit to the Emerald island,
Slán leat
http://www.discoverireland.com/us/ireland-places-to-go/placefinder/k/kilfenora-clare/