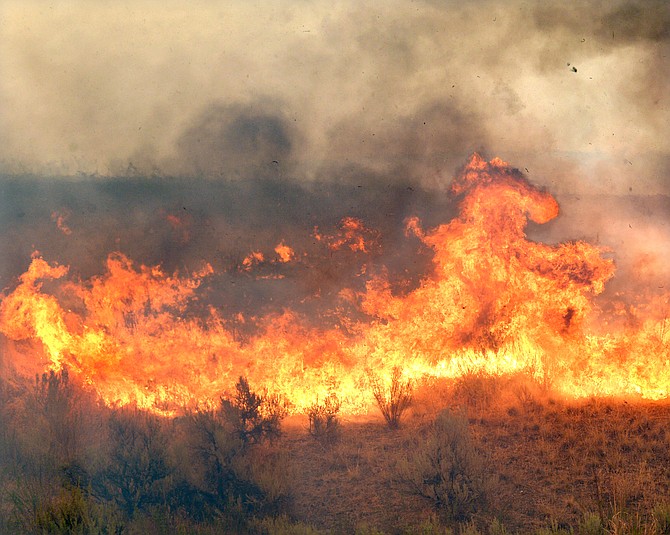 (Photo source Omak Chronicle)
It seems only yesterday I received news in Brussels telling me our mountain cabin was right in the middle of one of the worst raging fires in the history of Washington.
Thanks to a helpful British Airlines representative, I was able to change my ticket and I am now standing by to hear whatever news can be gleaned. So far, nothing can be ascertained.
One thing is for sure, whomever placed a sign above his or her home reminding our fearless firefighters that
'This is just a home, please save yourselves'
was right on...
A heartfelt thank you to all firefighters and volunteers who are still fighting to contain wild land fires everywhere!
Our prayers goes to the families of Richard Wheeler, 31, Andrew Zajac, 26, and Tom Zbyszewski, 20, killed on 19 August.
More info (
HERE
)
(Photo source
HERE
)