Paperback:

384 pages

Publisher:

Tyndale House Publishers, Inc. (January 17, 2014)

ISBN-13:

978-1414389752
Also available in KINDLE format
SYNOPSIS:


After her father's death, Mariah Malone sends a letter that will forever alter the lives of her family. When Slade Donovan, strong willed and eager for vengeance, shows up on her front porch, Mariah is not ready to hear his truths: her father's farm, the only home she's ever known, was bought with stolen gold. With Slade ready to collect his father's rightful claim and force Mariah and her family out on the streets, Mariah must turn to God for guidance. Though Mr. Frederick Cooper, a local landowner, promises to answer her financial woes if she agrees to be his bride, Mariah finds herself drawn instead to the angry young man demanding her home.
With the ranch now under Slade's careful eye, he unearths more than he ever imagined as a devious plot of thievery, betrayal, and murder threatens the well-being of the ranch, endangering those who hold it dear. As the days dwindle until the rest of the Donovan clan arrives at the Lazy M ranch, Mariah and Slade must rise above the resentment of their fathers and see their true feelings before greed changes their futures forever.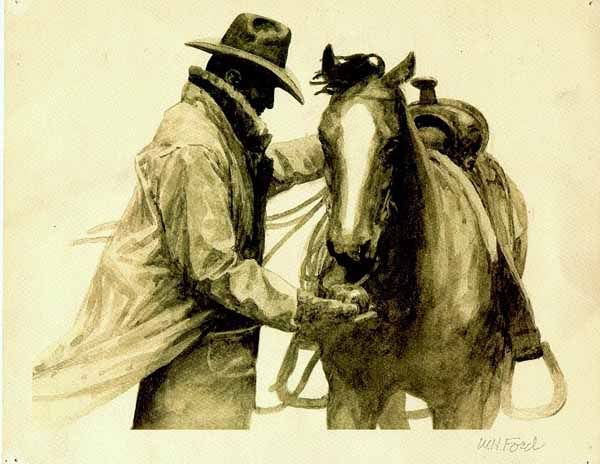 My thoughts:


Pam Hillman's affinity for the Old West is felt from the very beginning of Claiming Mariah.
I always enjoy a good story about life in the West by such as Louis L'Amour and Zane Grey but t
his book negate the adage that writing westerns is solely a man's world,
Pam Hillman's second novel is certainly proof of that!
The heart warming introduction by the author is one that will set your imagination to run:
'I originally wrote Slade to be larger than life,
but first readers scoffed at his
amazing broad shoulders, a 6 ft 4" frame, gorgeous green eyes, large hands that can soothe a small child, manhandle an ornery cow or bring a newborn calf in the world but I know the truth....That man does exit, I married him.'
Set in the state of Wyoming in the Spring of 1882 the arresting plot line has just the right ingredients to satisfy any reader: adventure, mystery, revenge, love and a good dose of solid faith, the sort you need to get through even the toughest days. It also portrays the kind of men and women who built this country despite or perhaps because of the odds!
Seth Malone and Jack Donovan were once mates but treachery separated the men. Now that both have passed away, Malone's daughter Mariah and Slade, Jack's son are left to see that justice is met.
Claiming Mariah brings to life the best and the worst of a wild west, a lawless epoch where a man and a woman defined riches through the land they owned and fought to defend it and their loved ones no matter the cost!
Great entertainment and earning 4 stars!
Be sure to check out the link below for additional reviews and Pam Hillman's giveaway!
About the Author:
Pam Hillman was born and raised on a dairy farm in Mississippi and spent her teenage years perched on the seat of a tractor raking hay. In those days, her daddy couldn't afford two cab tractors with air conditioning and a radio, so Pam drove the Allis Chalmers 110.
Even when her daddy asked her if she wanted to bale hay, she told him she didn't mind raking. Raking hay doesn't take much thought so Pam spent her time working on her tan and making up stories in her head.
Now, that's the kind of life every girl should dream of! Claiming Mariah is her second novel.
Visit her website
(HERE)
Disclaimer:
I received a copy of this book courtesy of LITFUSE as part of this book promotion.
I am disclosing this in accordance with the FTC 16 CFR, Part 255 'Guides concerning the use of endorsements and testimonials in advertising. I was not asked to write a positive review and all opinions expressed are entirely my own.