Paperback:

320 pages

Publisher:

Europa Editions (January 7, 2014)

ISBN-13:

978-1609451790
Also available in KINDLE format
SYNOPSIS:
1935. Rose Manon, an American daughter of the mountains of Nevada, working as a journalist in New York, is awarded her dream job, foreign correspondent. Posted to Paris, she is soon entangled in romance, an unsolved murder, and the desperation of a looming war.
Assigned to the Berlin desk, Manon is forced to grapple with her hidden identity as a Jew, the mistrust of her lover, and an unwelcome visitor on the eve of
Kristallnacht
. And . . . on the day before World War II is declared, she must choose who will join her on the last train to Paris.
This is a carefully researched historical novel that reads like a suspense thriller. Colette and Janet Flanner are only two of the well-known figures woven into the story. The parts they play will surprise readers.
My thoughts:
Originally a muralist,
Michele Zackheim
unveils in
Last Train to Paris
frame by frame inherent memories of a distant past for one outspoken American journalist, now an
octogenarian
.
In the second half of the nineteen thirties, R. B. Manon was determined to report the impetus leading to an all out war throughout Europe.
K
n
own by her colleagues as a free spirit at a time when female reporters were a
rarity
, particularly as
foreign
correspondents, she
wore trousers, smoked, and drank with the best of them. Her raw reporting was always informative if somewhat
abrasive but eventually gained her the respect of the newspapers world.
While based overseas, she
builds
a new life for herself, away from a heartless mother, forging strong friendships yet missing the clean air of Nevada.
Half Jewish, R.B. believes herself to be different from other Jews but times are fast becoming dangerous for any but Aryans. Her assignments takes her back and forth between Paris and Berlin and she witnesses firsthand
Kristallnacht .
Determined that the world knows the truth, she writes her column with a stark
eloquence, often dismissing prudence, all the while earning recognition both on the continent and the US.
In Berlin she meets handsome but troubled Leo, a Jewish engraver working for the Nazis and thus commence a bittersweet love story as Leo recognizes R.B. naivety.
Decades later, a trunk arrives at R.B.'s home located on the East coast containing Pre-war notes and newspapers clippings. 87 year old Rosie known to all as R.B. mentally chronicles the events leading to angst, and heartbreak as
she left Berlin for the very last time, recalling her life with only a handful of regrets.
The richness of the story can only be experienced through the expert eyes of this talented writer, with its unusual descriptive form. Michele Zackheim blends a single event uncovered in her family's history and leads us to follow a murder and the perpetrator's ensuing trial, eclipsed only by the winds of war as her fictional heroine R.B. chases the next headline!
A multi layered woman is revealed in Last Train To Paris, her life stamped by world events and the unforgettable people she met and loved along the way.
5 stars!
About the Author: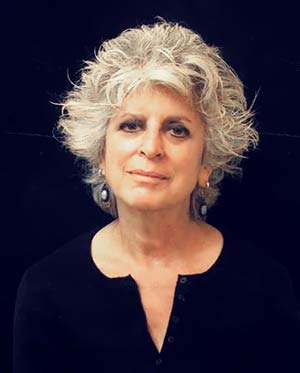 Michele Zackheim worked as a visual artist before turning to writing. She has shown in numerous museums and galleries. She is also the author of Einstein's Daughter, nonfiction, and Violette's Embrace.
Visit her website (HERE)
Also check out an interview with Michele Zackheim (Here) for more on this author!
Note: This was a library loan and reflects only my opinion!