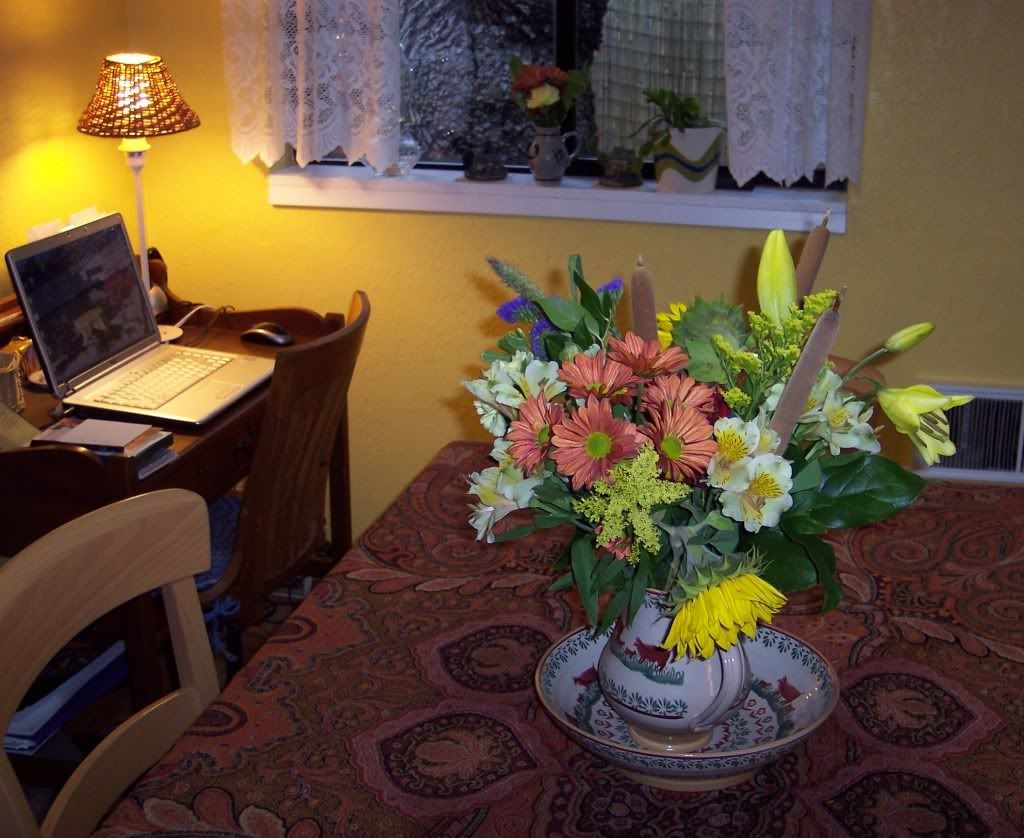 Dreaming is possible anywhere but I must admit this is one of my favourite spots! My daughter's discarded laptop is put to good use here! This is where I keep in touch with friends and family, HAIN (Heavenly Angels in Need), SIC (Seamen Church Institute - Christmas at Sea program) and where I use this wonderful tool, search engine! Oh the things you discover and dream about!
Books, recipes, movies, photos, knitting patterns, all come to life around this little spot.
I made this corner my own with Granny's old Turkish rug, the Irish stoneware and of course flowers! I love flowers and I would gladly skip anything else just so as to have a few flowers on the table!
Our island home is nestled in the woods and I can see the birds and the deer from my window! Just imagine that! I love the wildlife around our home especially when I can hear the seals barking and the surf rolling!