(Photo source HERE)
BOXING DAY...
The traditional one...
There are a number of stories behind the origin of the term 'Boxing Day'. It used to be customary for employers to give their employees or servants a gift of money or food in a small box on this day. This is still customary for people who deliver letters or newspapers, although the gift may be given before Christmas Day.
In feudal times, the lord of the manor would gather all those who worked on his land together on this day and distribute boxes of practical goods, such as agricultural tools, food and cloth. This was payment for the work that they had done throughout the passed year.
Other stories relate to servants being allowed to take a portion of the food left over from the Christmas celebrations in a box to their families and the distribution of alms from the Church collection box to poor parishioners. These traditions have evolved into the Christmas hampers that many large employers distribute, although these are now often distributed in the week before Christmas.
(And now you know!)
Then there is the 'new' Boxing Day...Shop, shop, shop for ???
(Photo source Daily Mail HERE)
As for 'The Englishman's Home Is His Castle'...well it refers to
t
he English dictum that a man's home is his refuge of course!
Keeping with tradition today we will have leftover ham, buns and cheeses, play games and of course share crackers!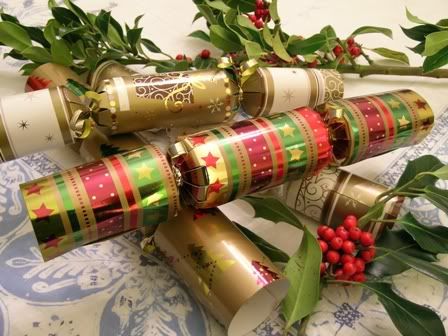 (Photo source Google)

So you know what we are doing this Boxing Day (taking refuge from the hustle and bustle of Christmas!)
How about you?
All the best Folks,