With no broadcast telly we rely on old favourites to entertain ourselves during the Christmas Season. Amongst those (well read tomes and movies) are Don J. Snyder's work!
This well known author has captivated (all of us here have read his books!) our imagination with the following Christmas classics:
FALLEN ANGEL...
Publisher:

Atria; First Edition edition (October 2, 2001)

ISBN-13:

978-0743422314
SYNOPSIS:


When I looked up again, Mr. Halworth's red cap was gone. I wondered if his daughter had watched him disappear, and I turned to look at her. It took a little time for me to see that she was staring at her shoes. They were shiny shoes, and she was holding them up off the floor. One had slipped off her heel and was balancing from her toes. We sat there long enough for me to begin to feel responsible for her. At last I moved close enough to reach down and slide the shoe back on her foot.
One night can change a life. For eight-year-old Terry McQuinn, it was a snowy Christmas Eve on the coast of Maine, when Terry glimpsed a world he'd never seen before -- a "summer people's" world unknown to the son of a caretaker. Serenity Cottage was a place of beauty and privilege owned by the luminous Halworths -- but in the blink of an eye, a tragic accident left the family in ruins.
Now thirty years later, Terry has spent his life putting distance between himself and his history. Determined not to follow in his father's footsteps, he became a high-flying Hollywood film agent -- but has somehow lost himself along the way.
Terry is finally called back to Maine by the death of his father -- but in the workshop Terry comes across a note in his father's hand that stops him cold: "Open Serenity for Christmas. No one has been in the house since that fateful night three decades earlier. Although Terry's first instinct is to leave it all behind, he soon discovers that Katherine Halworth, the girl from thirty years before, is the new owner. With her arrival imminent, Terry's past comes rushing back.
In the hands of critically acclaimed author Don J. Snyder, "Fallen Angel is a warm and unique Christmas tale, reminding us that it's never too late to forgive -- and never too late to love.
(And yes, we Love the Hallmark version of this warm story):
DVD Release Date: February 17, 2004
Run Time: 98 minutes
ASIN: B00018WNP6
HERE ARE MY THOUGHTS:
This is just the sort of story you can immerse yourself into this holiday season and enjoy it for its heartfelt warmth, witty dialogues and romantic moments!
There are moments in our lives where time just stand still and of course I am a firm believer things happens for a reason!
Fallen Angel is first of all a story about redemption: Terry's childhood is shadowed by the loss of his Mum early in life. His father is a hard worker who believe people have their place in this world and they should not think of themselves out of this equation.
One Christmas Terry is invited by one of his father's employers to deliver presents at the local hospital with his young daughter. The evening ends in a tragic accident and Terry's father waits no time to remind Terry of his place.
Twenty years have now gone by and Terry is now a successful man living as far away as he can from his hometown.
And then one day, he receives a call from his estranged father and suddenly the past comes to revisit...
A delightful tale written by someone who knows his trade inside out and well worth 5 stars!
One more word regarding the movie adaption:
Unlike most adaptions, it is remarkably close to the original scenario and perfect for the holiday season!
I guarantee you will fall in love with its youngest star and her canine companion!
Praise for the actors (Gordon Pinsent's acting perfect as always) and the director!
I gave it 5 stars as well!
Note to Readers: Book and movie are part of my own library! No reviews were requested and opinions are mine only!
THE WINTER TRAVELERS
Publisher:

Down East Books (October 16, 2011)

ISBN-13:

978-0892729227
SYNOPSIS:
It has been a hard year in New York City for princes and for beggars; and twenty-eight year old Charlie Andrews, a Wall Street profiteer, believes he has lost everything that matters in the world when he steps out onto the window ledge of the twenty-second floor of The Waldorf Hotel on a cold evening five days before Christmas.
He has no idea that the last call he made on his cell phone has placed his fate in the hands of a young homeless woman who runs through the falling snow and turns his life with a brief exchange of dialogue:
-Most of us miss the real story, Charlie.
-What real story?
-The story we were put in this world to live.
-Why do we miss it?
-Because it's someone else' story. We just play a part in it.
Thus begins their unforgettable journey into a dreamscape of time and memory on a train traveling through a blizzard to deliver them to the meaning and purpose of their lives.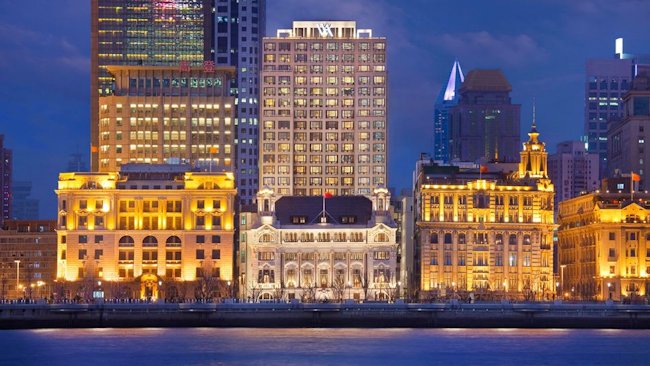 HERE ARE MY THOUGHTS:
By definition a fable is simply a
fictional narrative meant to teach a moral lesson, this one yet another fine example of the exquisite details Don J. Snyder puts in his writing!
The latest of my acquisitions (I collect each of his novels) which set on my 'read for Christmas' just waiting for that special time of the year.
In The Winter Travelers, A Christmas Fable we meet Charlie Andrews...who is in deep waters...
Having lost everything he holds in esteem he steps on the ledge of the twenty second floor of the Waldorf Astoria only a few days before Christmas...
For those of us who grew up with the iconic James Stewart in 'It's A Wonderful Life' there is an echo of the lesson taught by Clarence the Angel but make no mistake this story is unique and will reach out to many, particularly military families!
Don J. Snyder wrote this tale hoping to rekindle readers' faith in the American Dream and succeeded beyond hope in my opinion!
A marvelous tale to remind us of what is truly important in life, even more so at this time of the year by a seasoned writer who consistently delivers works of substance!
5 Stars!!
MEET DON J. SNYDER:
From the time I was seventeen years old I wanted to write important books and movies that would bring meaning-- DEEP MEANING-- into peoples' lives. I wanted it so badly that from the time I was 21 until I turned 34 I locked myself in a room and lived alone like a monk, reading the classics over and over while I taught myself how to write luminous sentences that revealed the great truths about life and love and friendship.
The stuff that is important in this world. I gave 12 years of my life to this education without any guarantee that anything I ever wrote would be good or that I would ever see a word of my writing published.
But I dreamed the big dream that my books would be published by the great illustrious publishing houses of New York City-- a million miles away from where I was locked in my room. Random House. Little Brown. Doubleday. Simon & Schuster. And above all the others-- Alfred A. Knopf-- the most respected literary publisher in the world.
I wanted this so badly that if someone had come along then and said, Ok, we'll make a bargain with you, Don. You cut off your right arm and we'll grant you your dream. I would have said, No, thanks. But you can cut off my left. And that is the truth. That is how badly I wanted this. I wanted beyond hope and dreaming to become a novelist.
Visit Amazon's website for the rest of the story (HERE)!
Other works of Don J. Snyder on my shelves includes:
Night Crossing
and
A Soldier's Disgrace
Enjoy!