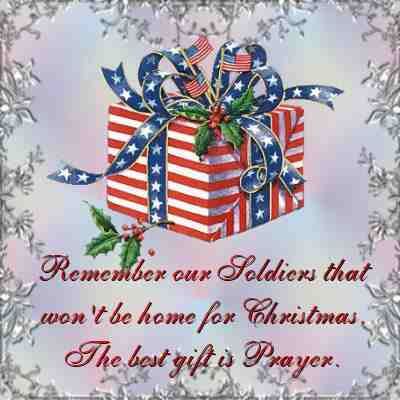 Remembering the troops at this time of the year is one way to acknowledge
their sacrifices and those of their loved ones, particularly when so many still have to come home!
Here and abroad, Soldiers will be home if only in their dreams!
If you have not yet, please write a line or two (or better yet, send some home baked goods!) to someone in the Armed Forces and show them you care!
Suggestions:
http://www.uhb.nhs.uk/troops-christmas
http://www.sunshinecoastdaily.com.au/news/christmas-cheer-for-our-forces/2108021/
http://action.uso.org/thankyou?sc=google-p_genmil-s&utm_source=google-p&utm_medium=search&utm_campaign=genmil-2&donate=WF13GGPS11&gclid=CIeizvbIobsCFdFafgodvWAAkQ
http://www.soldiersangels.org/
http://www.supportyourtroops.us/messageboard.cfm

No one should be alone and forgotten especially at Christmas!
P.S. Don't forget their furry friends!
And in the words of that famous person...
(Bob Hope doing what he loved best...entertaining the troops!)
Thanks for the Memories...
"One kind word can warm three winter months."
~ Japanese Proverb ~