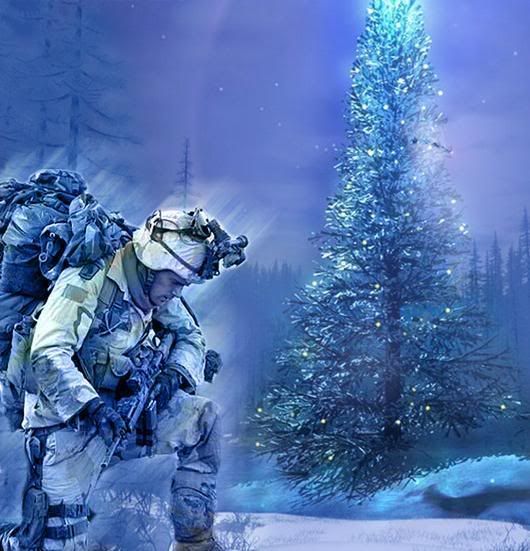 (Photo source Google)
Christmas Eve 2013...
Christmas Is For Everyone
(by Patience Strong)
Christmas is for everyone for Christmas is for sharing - the joys, the blessings and the burdens.
Christmas is for caring - putting into practice what the Saviour came to prove: that life is good when hearts are moved by kindness and by love.
Christmas is for everyone for Christmas is for spreading - the happy news from Bethlehem, the light of heaven shedding - on the vicious and the vile, the evil and the wrong. Christmas bids us stand and listen to the angel's song.
Christmas is for everyone; for every race and nation - bringing hope and happiness, redemption and salvation. Not for Christmas only but for all the world to see - God appearing in the vesture of humanity.
To all those who serve, for their sacrifice and those of their families!
God speed and Be safe!
For Limek, Richard, Mike, John, Tania, Gunny, Aaron, Joshua, Cornelis and the many others away from home this Christmas!
JOYEUX NOEL EVERYONE!
See you on Boxing Day Folks!