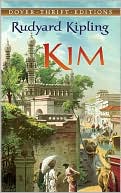 As little children we read of faraway places. My all time favourite story was Kim by Rudyard Kipling. Kim's game as it is called to this day I believe was in fact something I excelled at when I was little.

I was so taken with the story I could close my eyes and smell the spices in the market, see the mountains in the horizon and feel the love of Kim for the old monk. My heart sped at the dangerous situations Kim found himself and thrilled at the thought of finding his "place" after being abandoned.
I wanted to be a boy just like him!I would have traded my tresses if I could!
Traveling came to an earlier age for me as my father was stationed in various foreign locations
.
I also was blessed with a Grand Mother whom whilst she raised us loved to travel. In fact holidays were always an adventure with her. She loved to discover new places and people.

She also kept travel diaries and reading a few pages lately of a trip she took to Monaco I was again amazed at her ability to pen every details. I could "see" the Promenade des Anglais, smell the flowers and hearing the buoys in the harbour.

Faraway places have therefore always attracted me and I love to travel. And it matters not where you are in the world, children are all the same. Their smiles. their games, their soulful eyes at times will stay with you.

Our family has often spoken of the little ones in need in those faraway places and we discussed what we could do about it so this year we decided to choose one child and sponsor him/her.

It cost one dollar a day and it seems so little to do when so many need help.
We hope to make a difference and make sure this child is not hungry or lacking the sanitation needed for a healthy life.

All children should have the right to a happy childhood, a good education, medical care and such...

So our family has grown a little this past week and we welcome 9 year old Lina! Her own family is from South America and we understand her Mum and Dad albeit poor by our standards own a little house in their village and Lina goes to school.

We cannot wait to learn more about her and we are eagerly looking forward to exchange letters!

I wish I could urge anyone to help out in anyway they can. Times are difficult for many families due to Economics but if you remember how often we carelessly spend a dollar here and there for ourselves, perhaps making a difference in the life of one child might not such a hardship!

Putting a face to a child will ensure we never forget to share what we have!



The organization we chose is the following but there are many. Please remember the little ones!

https://www.childfund.org/